Health & Lifestyle Software Development Services
We specialize in developing software solutions for health & lifestyle industry that are tailored to meet the specific needs of your business.
Our team of expert developers is dedicated to crafting intuitive, visually stunning, and high-performing software that meets your business needs and goals.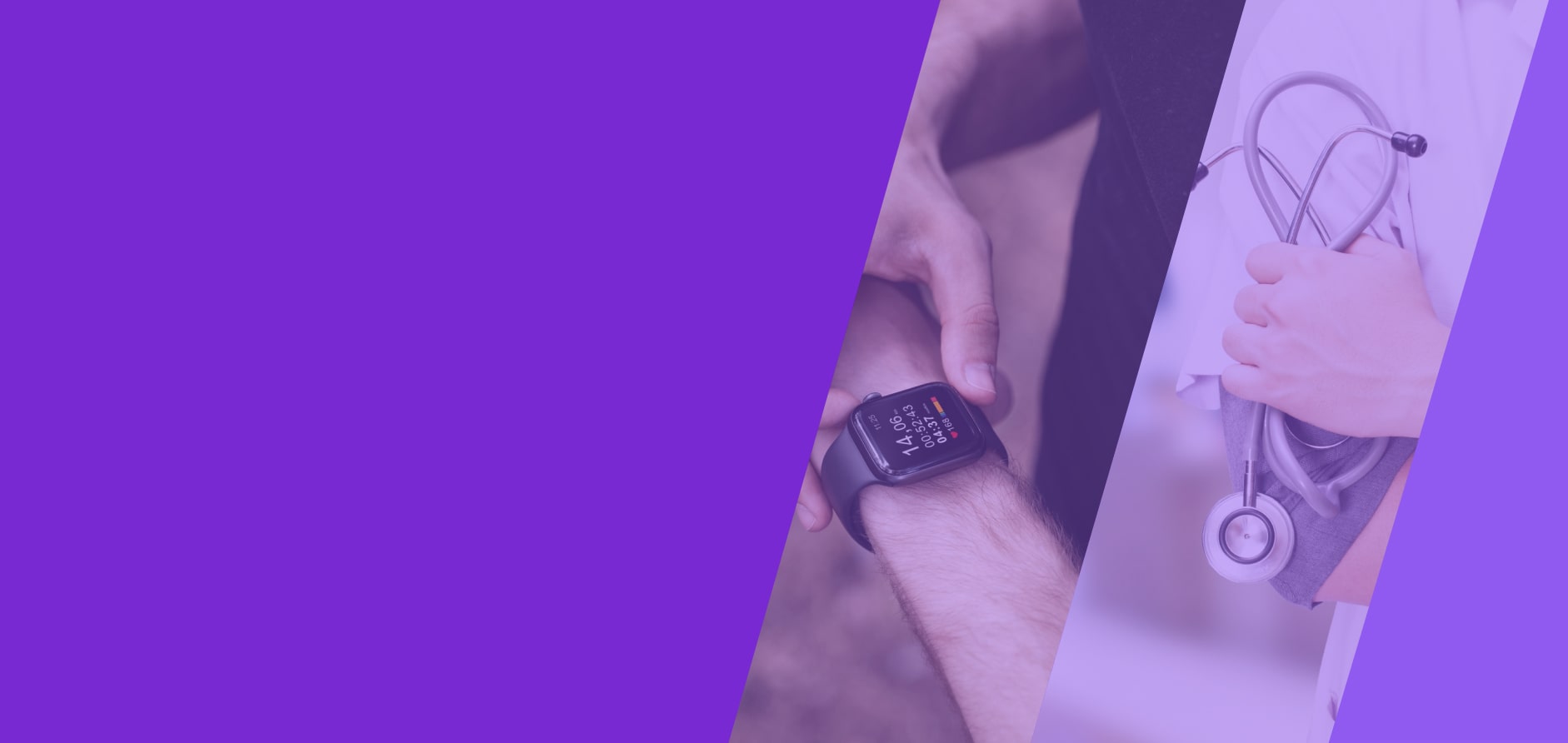 What Can
We Create
Our team of experienced developers can build a wide range of software solutions for your health & lifestyle business, including:
Customized Wellness Apps
We develop customized wellness apps that can help your customers track their fitness progress, set goals, and receive personalized recommendations for a healthier lifestyle.
Healthcare Management Systems
Our healthcare management systems can help you improve patient care, streamline operations, and increase efficiency. From electronic health records to practice management software, we have the expertise to deliver tailored solutions for your healthcare business.
Online Fitness Classes
We can develop an online fitness platform that allows your customers to participate in live or on-demand fitness classes from the comfort of their own home. From yoga to strength training, we can help you create a virtual fitness community that keeps your customers engaged and motivated.
Nutrition and Diet Apps
Our nutrition and diet apps can help your customers achieve their health goals by providing personalized meal plans, tracking macros and calories, and offering nutritional advice. Whether your customers want to lose weight or improve their overall health, we can help you deliver a tailored solution.
Wearable Technology Integration
We can help you integrate wearable technology into your health and lifestyle business, whether it's for fitness tracking or medical monitoring. Our expertise in developing apps and software that work seamlessly with wearable devices can help you provide better value to your customers.
Mental Health Apps
We can develop mental health apps that help your customers manage stress, anxiety, and depression. Our apps offer a range of features such as meditation exercises, mood tracking, and access to licensed therapists. Let us help you make a positive impact on your customers' mental wellbeing.
Contact Our Industry
Expert!
Challenges
We Address
We understand the challenges that businesses face in the health & lifestyle industry, and we are dedicated to addressing these issues by delivering software solutions that help you with:
Regulatory Compliance
The health and lifestyle industry is heavily regulated, and businesses need to ensure they are compliant with laws and regulations such as HIPAA, FDA regulations, and GDPR.
Data Security and Privacy
Businesses in the health and lifestyle industry handle sensitive user data, making data security and privacy a top concern. Solutions are needed to ensure data protection and compliance with regulations such as HIPAA and GDPR.
Interoperability and Integration
Health and lifestyle businesses need to be able to integrate with various systems and platforms to provide a seamless experience for users. Solutions are needed to ensure interoperability and integration with EMRs, wearables, and other health tech platforms.
Personalization
Consumers expect personalized experiences from businesses in the health and lifestyle industry. Solutions are needed to provide personalized recommendations, content, and services based on user data and preferences.
Cost Containment
Healthcare costs continue to rise, and businesses in the health and lifestyle industry need solutions to contain costs while still providing quality care and services to their customers.
User Engagement
Businesses in the health and lifestyle industry need solutions to increase user engagement and participation. Gamification features, social communities, and other engagement strategies can be effective solutions.
Our
Advantages
Dedication
As a medium-sized development company, we have the resources to tackle big projects and pay close attention to each client to secure successful business. Our prosperity is tied to your achievement.
Domain Knowledge
We have a deep understanding of technology and have extensive experience working in various industries. This allows us to quickly understand the unique needs and challenges of each project, and to deliver effective solutions faster and more efficiently.
Cost Efficiency
By utilizing the latest technologies and tools, we can streamline processes and reduce manual work, ultimately leading to cost savings. We have a proven track record of delivering projects on-time, on-scope and on-budget, withouth suprises.
15+
years of average work exp.
87%
Medior & Senior Engineers
FAQ
Can you develop a custom app for tracking fitness and health goals?
Can you help us build a telemedicine platform?
Can you develop a custom platform for managing patient data?
Can you develop a custom app for mental health and well-being?
Can you help us integrate wearable devices with our health and wellness app?
Do you have more questions?